If you already follow this blog or have a sense of my style at all then perhaps you know my affinity for

architecture

,

interiors

, and

art

in general. Although there aren't flooded images lingering on here constantly my daily style, and mentality reflects much of the influence from these elements. I decided to share with you my appreciation for the rather essential ingredients that attributes to my personal cup of

inspiration

.
Wait a second! HE loves Etsy and Pinterest too:
With creative ideas grabbing you literally at your eyelids, (from the moment that you wake-up) a few clicks can definitely carry you into an inspiring day. As you may remember Pinterest is one of my favourite internet layovers when I'm in the browsing mood; the past few years I've also found Etsy to be completely thrilling to come across some of the most unique items when Ebay distractions are not my radar... even when they are!
But, one mustn't be fooled my dears, said sites are not only being praised by female fashionistas. They also make heavy impressions with the fellas!
After a fun dinner gathering the other night I was asked, "where else do you go for inspiration," naturally several of my favourites were mentioned, which also included printed works, art books, and street-fashion. However, during the latter part of our conversation I unknowingly had influenced the boy and his friends who, in fact might be spending and pinning much faster than myself pretty soon!
So here's a hodgepodge of what we all loved when choosing items to admire, sit on, decorate your living space, and delightfully savour.
Colourful chairs always brings a smile to my face.
(source)
I loved the way these images were taken. This Mid-Century table is inspiring to view. We were captured by the pattern.

(Etsy)
Soft, and calm colour in the kitchen

(source)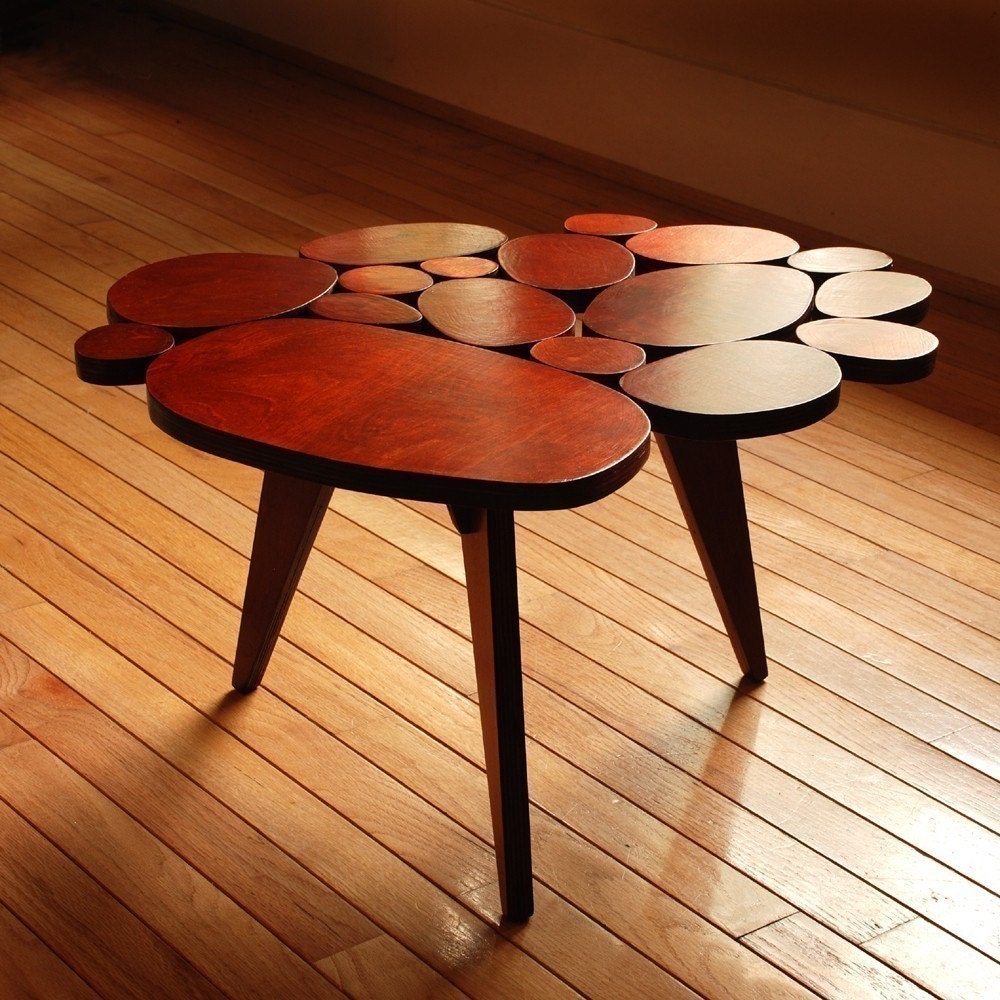 With offering hues like amber, yellow, and merlot I just adore this table!

(Etsy)
Home-made:
Lately, I've been wanting to make diverse oils inspired by my mother, and this was a subtle reminder that producing your very own oils are easier than you realise. Like flour, eggs, and milk, olive oil has always been a staple item in our home. This is Rosemary, garlic, and lemon, olive oil.

(source)
Last but not least, click
here
to see more work from Carnovsky in wall art and design
.

(source)
Let's Connect! Ladyofashion:

Pinterest

Tumblr

Twitter